Tarps play a pivotal role in the trucking industry. Their main goal is to securely transport goods carried in flatbed trucks from one destination to another. Truck drivers cover the loads with tarps, in order to prevent them from harsh sunlight, wind and heavy snow.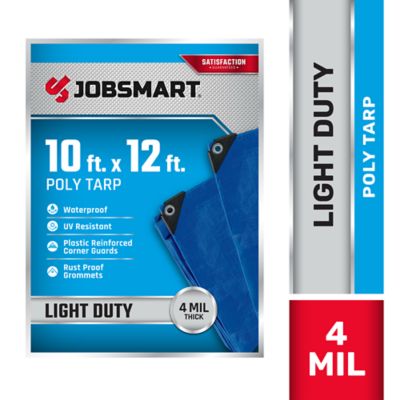 While planning to buy tarps for securing your goods, many of us consider the traditional ones or the classic canvas types. With the advancement of technology, new types of tarps have been designed for transporting different types of freights to be transported safely.
Why the steel tarps are named so?
Steel tarpaulins are designed with a heavy duty and durable vinyl, mesh or polyethylene. The steel tarps are called so, as they are mainly used for covering steel or other similar products on a truck bed tarps.
Numerous advantages of tarps:
These tarpaulins are designed sturdily with the grommets incorporated at the edges, which help in securing the goods. The biggest advantage of using such tarps is that only a single sheet is needed to cover load on a truck bed.
Fabric of breathable and light weight material is used in manufacturing such tarps. Unlike other tarpaulins, they offer greatest advantage of being durable as well as lightweight.
Preference of steel tarps over lumber tarps:
Steel tarpaulins could be used for a longer duration if stored properly. Although lumber tarps are designed in the similar manner, it becomes difficult to overlap goods securely. Nothing could be more frustrating for a truck driver to tie numerous knots of tarps while loading and untie them later. Hence, people mostly prefer to use steel tarps over the lumber ones.
Dimensions of tarpaulins:
Steel tarps are specifically designed to protect steel cables, sheets and steel rods securely on the truck beds. About 2 to 3 rows of D- rings are placed on the sides of these rectangular shaped tarps. They are available in different dimensions depending on their usages.
Wind whip:- These tarps are beneficial for the truck drivers, provided they are well maintained. One needs to tie the tarps from all sides to prevent wind whip. Wind whip is generally a big problem on highways. Strong blowing winds tear apart the loosely tied tarps and there are chances that the goods may fall off a truck.